Study English in the UK
While today there are many ways you can develop your English, online for example, the most effective method is undoubtedly immersing yourself for a period of study at a school or Language Centre.
The UK has the best choice of English Language courses anywhere in the world. Around 600,000 people travel to the UK every year to learn English. It's home to the English language and offers a fantastic choice of study locations ranging from traditional study locations on the south coast such as Bournemouth and Brighton to great cities in the north like Manchester and Liverpool.
With nearly 20 years' experience of helping students choose the most suitable course and school for them in the UK, we know how important it is to take into account the different factors which will help you get the most from your studies and time spent in the UK.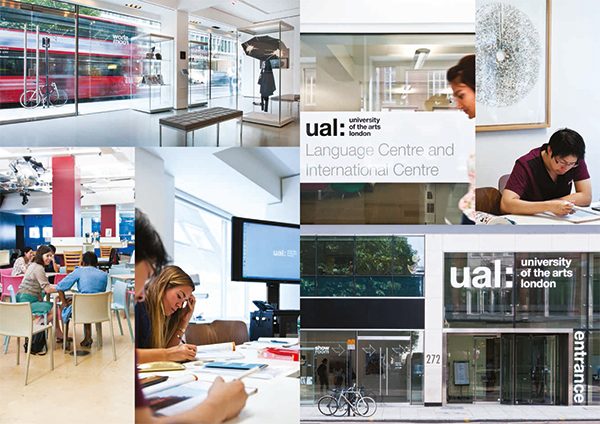 UK Study Destinations:
London
Language Centre, University of the Arts London
The Language Centre offers English and English Plus courses to students from all over the world. It also supports the international full-time students at the University.
As a student at the Language Centre you can experience university life, even if you are studying for just a few weeks.
In addition to General or Academic English, English for Exam Preparation, you can choose one of the unique English Plus programmes which combine General English classes at the Language Centre with practical art, fashion, design or communication courses at one of the six prestigious UAL colleges.
Some English PLUS courses are available throughout the year while during the Summer months of July and August, the greatest number of options are available.
English Plus year-round courses:
English Plus Art & Design (Year Round)
Combine between four and 24 weeks of General or Academic English with practical art and design lessons at Chelsea College of Arts.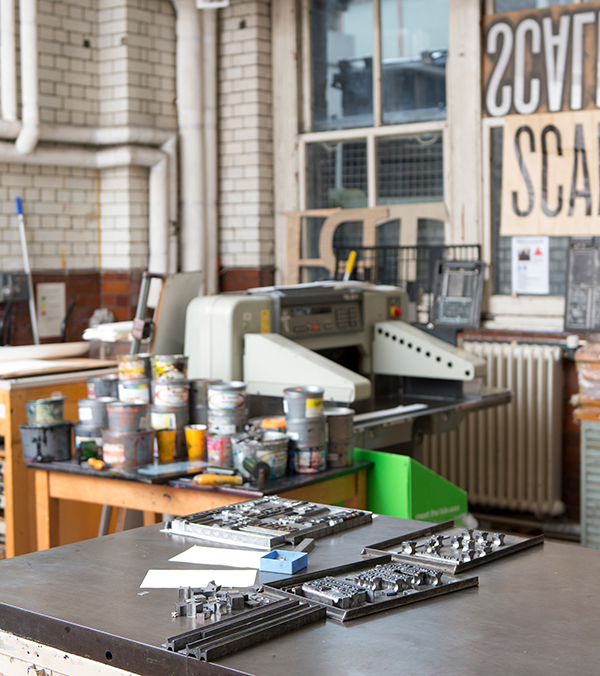 Key Facts:
Hours per week: 15 hours of General or Academic English at the Language Centre plus Seven hours of Art & Design.
College: Chelsea College of Arts
Level of English required: Pre-intermediate or above.
Start Dates 2018: 2nd January, 29th January, 26th February, 26th March, 23th April, 8th May, 4th June, 2nd July, 30th July, 28th August, 24th September, 22nd October, 19th November
Course content
This option provides a general art and design mix suitable for portfolio preparation or general interest and enjoyment. You will be given an introduction to various art and design subjects.
The programme consists of practical work in the studio, group work and visits to museums and galleries in order to gather research work for your projects. The emphasis of the course is on creativity, learning to express ideas on paper and also making art in three dimensions.
If you are preparing a portfolio we recommend taking 24 weeks of English Plus Art & Design.
Course aims
Experience a variety of art and design topics taught through interesting projects.
Create or develop your art and design portfolio which can be used for further study.
Contact claudia@languagepartners.co.uk to book your place on one of the courses and arrange your accommodation, flight, insurance and transfer.
Summer English Plus Courses:
English Plus Summer Courses in Art & Design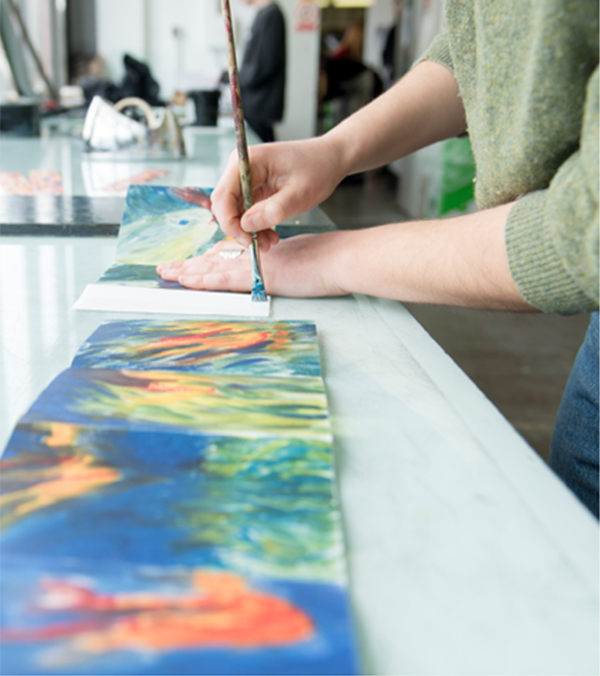 English Plus City Photography
Start dates: 16 July, 1 August
Duration: 2 weeks
College: London College of Communication
Level of English required: Pre-intermediate or above
Hours per week: 15 English, 15 Plus City Photography
Overview
This course will take you out and about all over London with your camera. You will be taught the history and context for street photography as well as technical tips and tricks.
By the end of the course you will know what makes some photos so exceptional.
The course will include:
candid images using hidden or unobtrusive cameras.
abstract images - images from the environment, its surfaces, textures and colours.
photo essays and portrait techniques, taking pictures of people to tell a story.
adjusting pictures in Photoshop such as retouching and creating a distinctive style.
editing and presenting images efficiently and effectively to present your work.
English Plus Summer Courses in Communication
English Plus Marketing & Communication
Start dates: 16 July, 13 August
Duration: 2 weeks
College: Chelsea College of Arts
Level of English required: Intermediate or above
Hours per week: 15 English, 15 Plus Marketing and Communication
Overview:
This course will give you an introduction to the UK's approach to marketing, advertising and public relations through an accessible series of talks, fun group discussions and exciting guided visits to places of interest.
This course will include:
Essential marketing and communication principles and how they are employed within a business environment.
The history of advertising practice in the UK.
The UK advertising industry today: agencies, organisations and clients.
How to create a print advertisement and storyboard.
A visit to a central London advertising or marketing agency.
An introduction to public relations practice and the media in the UK.
How to write a press release.
Malvern House London
Language Partners has worked for a number of years with Malvern House School London. The school offers students the chance to study in a central London location and choose from a very good range of programs at accessible prices.
Submit your details here for more information about this and other English programs